...a passion for accuracy...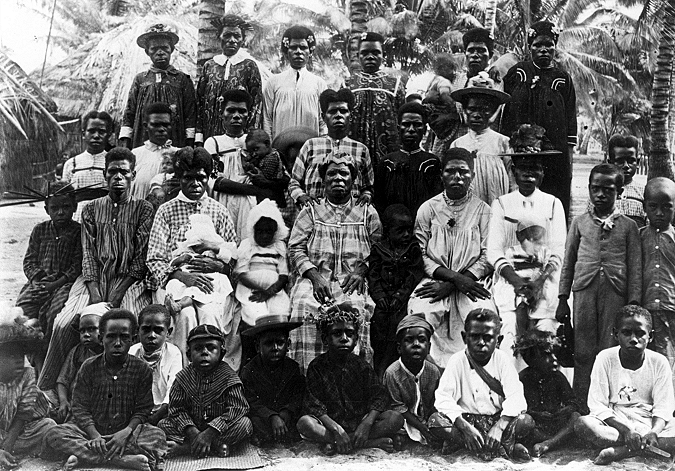 Professor Haddon had a passion for accuracy and detail in his research. In this he had not only the support of the other six members of his team. He had also the active co-operation of local colonial authority figures. The LMS missionaries were important sources of knowledge of Meriam social life, as well as translators and 'middle men'; and the school teacher at Mer, Jack Bruce, became an ongoing source of information, verification and even of additional artefacts for 'the Haddon collection', as the Cambridge collection was called.

Professor Haddon had visited Mer and other parts of the Torres Strait in 1888 and had made important contacts with Islanders as well as government, missionary and other local figures. He kept contact with many of these people long after the major expedition of 1898.


Keywords: anthropology, Bruce, Jack, Cambridge Anthropological Expedition, Haddon, A.C., London Missionary Society, Mer, Torres Strait, Torres Strait Islanders, 1888-1908
Still: Women attending a meeting at the London Missionary Society Institute on Mer, 1888. Courtesy of Haddon Collection, Cambridge University Museum of Archaeology and Anthropology. (Catalogue No: N.22823.ACH2)Author: Sharp, Nonie